CSCSDev: Who We are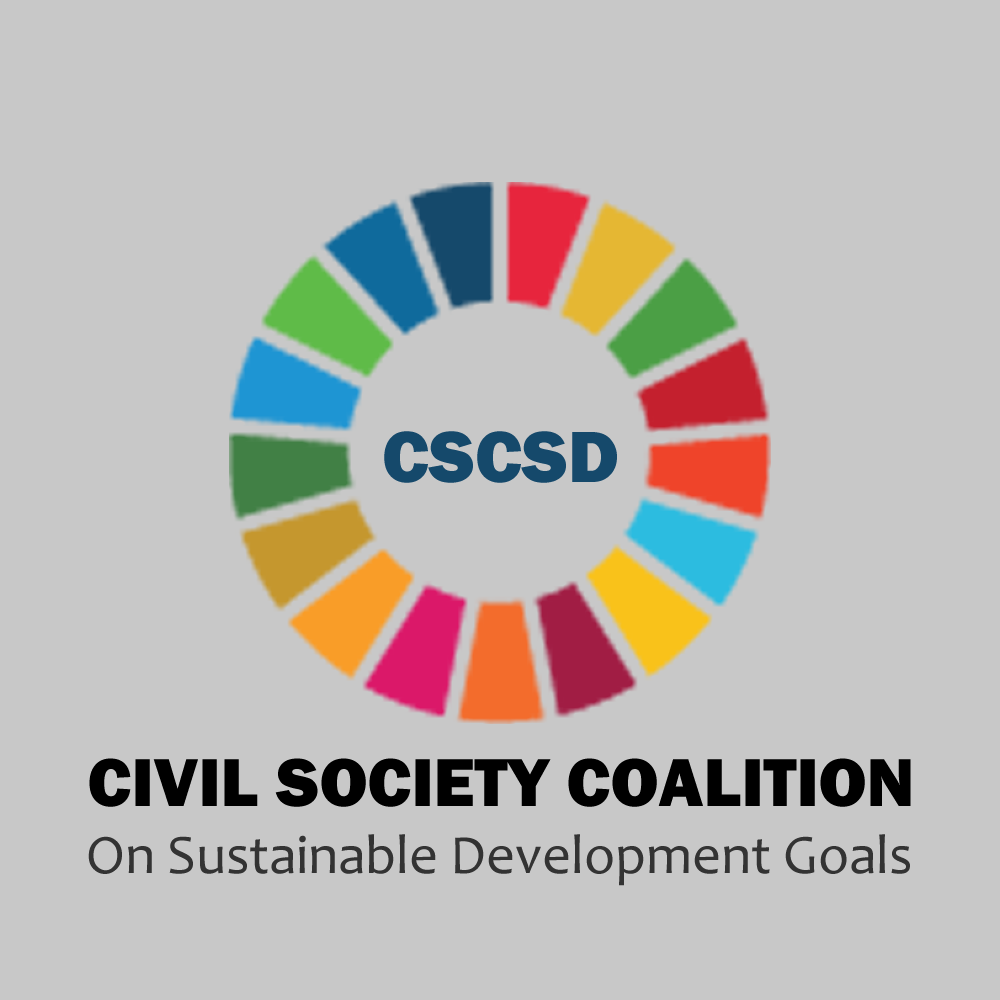 Civil Society Coalition on Sustainable Development (CSCSD) also known as Campaign2015+ International is a coalition of over 150 registered civil society and nongovernmental organizations committed to citizens' empowerment, human rights protection, development and peace in Nigeria. CSCSD is a member of the recently inaugurated UN-led Nigerian Civil Society Strategy Group on SDGs which members of the House Committee on SDGs are part of.
The case studies gathered by Together 2030 represent only a small amount of the work being done by civil society organisations around the world to engage with follow up and review of the 2030 Agenda. They are a small, but we believe, representative sample of a civil society that has thrown its weight behind the implementation of the new vision of sustainable development, and there are a number of interesting insights we can gain by looking in depth at CSO engagement … read more
The SDGs encompasses almost every aspects of development. Most importantly, they include the 3 dimensions of sustainable development – social, economic and environmental. As State parties and nonstate actors to the 2030 Agenda for Sustainable Development, it is pertinent that civil society actors apply their skills, experiences and resources into addressing and engaging the 17 goals and 169 targets in systematic and professional ways in order to achieve maximum impact.
The challenge of eradicating poverty in all its forms and dimensions, including extreme poverty and inequality; and ensuring sustainable development is arguably the greatest challenge facing humankind. Over the years, scholars, activists, politicians, development workers as well as local and international institutions have engaged with this challenge.
The idea of a manual for the training workshops for the Non-State Actors (NSAs) in Nigeria came about as part of the initiatives of the Increasing Non-State Actors' Implementation and Development Expertise (INSIDE) Programme which is funded by the European Union (EU) under a partnership agreement with the Federal Government of Nigeria (FGN).
This training manual aims to support facilitators to initiate discussions on gender and violence in schools. This is based on the intervention research project – Gender Equity Movement in Schools (GEMS) – that was implemented in Brihanmumbai Municipal Corporation (BMC) schools by International Center for Research on Women (ICRW), Committee of Resource Organizations (CORO) for Literacy and Tata Institute of Social Sciences (TISS).
UNDP hopes that this manual will 'demystify' gender mainstreaming for environment and energy practitioners and their colleagues, and make a case for the relevance of gender considerations to UNDP staff directly or indirectly involved in work related to environment and energy.
The manual has been designed as both a practical tool and a reference resource for carrying out gender awareness training by IREX Resource Partners on gender and gender mainstream. The manual has been divided into separate session plans that cover different topics, with all the sessions designed to meet the overall aims and objectives of the workshop.
The Transparency, Accountability & Participation (TAP) Network is a broad network of civil society organisations (CSOs) that works to ensure that open, inclusive, accountable, effective governance and peaceful societies are at the heart of the 2030 Agenda for Sustainable Development, and that civil society are recognized and mobilized as indispensable partners in the design, implementation of and accountability for sustainable development policies, at all levels.
From time to time, your NGO has to take stock of how it is doing. Probably your organisation is strong in some ways and weak in others, with a strong/weak balance that can change over time. If you identify the weak parts, you can make a planned, conscious effort to improve them with a Strategic Plan.
In September 2015, States formally adopted the 17 Sustainable Development Goals (SDGs) and their accompanying 169 targets, as enshrined in The 2030 Agenda for Sustainable Development.